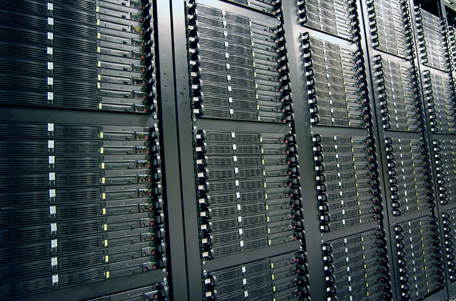 As you can see we have a large storage of phone servers that we will host your phone systems with. We at Archetype Business Solutions like to provide our clients with there own server.
This way even if your main server goes down your backup server will take over the phone calls. You will never be down as long as you have internet access.
If you would like a few basic phone lines we can provide those to you so no matter what you will always be up and running.
Below you can see some of the features our phone systems offer and also with our phone you can see there features also.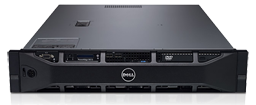 With our Robust System features you will be able to have more use of your phone than just a way to stay in contact with your clients.
Our System has been set up so you can have all the features you want at a small price. Below you will find some of our features that we can offer you.
Phone book dial-by-name directory - Help callers find the right extension. A computer generated auto-attendant voice will ask callers to enter the first or last name of the person they're seeking (using their keypad), and then will read the person's name and extension to the caller. Don't want to use our computer generated auto-attendant? The option to record your own name is available for flexible customization!

Intercom - connects on TCP/IP LAN/WAN and VPN networks for VoIP Paging and Intercom communication with Push-To-Talk convenience.

Find me & Follow me - Allows you to set your phone to ring at multiple locations at the same time or to ring your office phone, than your cell phone, and last your home number. You can ring the all at once or you can ring them one at a time.

Dial System FAX - allows you to send and retrieve faxes using our PBX in a Flash system. Incoming faxes are converted to PDF format and then forwarded to an email address of your choice. Outbound faxing allows you to transmit a PDF document as a fax to any fax machine in the world.

VoIP Fax - With our system you can use your analog fax machine and send and receive fax's with our VoIP stem. If you would like also you can use a VoIP fax machine and plug right in to our system and have no problems. With most VoIP provides have issues with sending and receiving fax's we at Archetype do not have that problem.

Dictation - Archetype Business Solutions phone dictation is one of the best in the market. We built this program from ground up 5 years ago and many of our clients are currently using this feature to take notes.

Email Dictation - After you have stopped the dictation our system will convert your call to a text form and send you an email with the dictation.

Never Busy Tone - With Archetype Business Solution you never have to worry about your clients getting a busy signal. We have built our system so if all the phone lines are busy or you are on a call your client will always get the normal number of rings and the call can be sent to voice mail, Dial by Name, or any of our features we offer to you.

Blacklist - With our system blacklist you can stop people from calling you by just clicking 3 button on your phone. This will not only set the number as blacklisted for your phone but if you want it set up we can also blacklist that number for your whole company directory.

Call Forward - Have all your calls forwarded to any number you want, your voice mail, Dial by name directory, or an auto attendant.